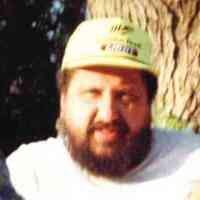 Ross L. Chedester, 63 of Sergeant Bluff, Iowa passed away Friday, April 16, 2021 at his home. Memorial Service will be held 7:00pm Wednesday, April 21 at the Waterbury Funeral Service of Sioux City, 4125 Orleans Avenue, with visitation 4-7 pm and the family present 5-7 pm.
Ross Lloyd Chedester was born in Sioux City, Iowa the son of Levi and Caroline (Frasier) Chedester. In 1976 he graduated from East High School. Ross worked for Jolin Glass and then went to Auto Glass Service.
In his youth he enjoyed playing pool and going to stock car races. Ross loved to ride his Harley Davidson.
Ross is survived by his two siblings; Robert (Fonda) Chedester, and Rita Boulware, his nieces and nephews; Shawnda Garcia, Robbie Chedester, BJ Chedester, Aaron Chedester, Todd Boulware, Tony Boulware, Travis Boulware, and Trent Boulware.
He is preceded in death by his parents and brother, Roger. Ross was a beloved Son, Brother, and Uncle.
To send a flower arrangement or to plant trees in memory of Ross Lloyd Chedester, please click here to visit our Sympathy Store.
http://www.waterburyfuneralserviceinc.com/guestbook/ross-chedester