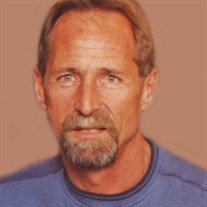 Gregory L. "Greg" Monell, 60, died Tuesday, March 19, 2019, at Mercy Medical Center in Sioux City, IA.

A funeral service will be held 2:00 p.m., Tuesday, March 26, 2019, at Christy-Smith Funeral Homes, Morningside, with visitation one hour prior.

Gregory L. "Greg" Monell, the son of Thomas and Sally (Pedersen) Monell was born April 12, 1958, in Sioux City, IA. He graduated from East High School.

Greg began his career working for the City. He also held a position at Brower Construction. At one point, Greg went to gaming school and became licensed to deal cards in casinos. He worked at the El Cortez in Las Vegas, NV, dealing Blackjack.

After returning to Sioux City, Greg worked at Pro Pipe. Later he finally owned his own side-dump truck and worked for himself.

Greg enjoyed collecting antiques and knickknacks. Greg is survived by his children, Shane L. Monell, Beau J. (Jill) Monell, Kelsie Monell, and Kyle Monell; seven grandchildren; and two siblings, Tom (Kim) Monell and Barbara (Cal) Stolpe, all of Sioux City.

He was preceded in death by his parents; a brother, Jeff; and an infant sister, Cynthia.