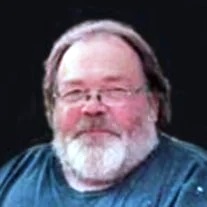 Keith D. Andersen, 62, died Tuesday, August 18, 2020, at MercyOne Medical Center in Sioux City, IA.

A visitation will be 2:00 pm to 4:00 pm Sunday, August 23, 2020, at Christy-Smith Funeral Homes, Morningside Chapel, 1801 Morningside Ave. A funeral service will be 10:30 am Monday, August 24, 2020, at Christy-Smith, Morningside, with burial to follow at Memorial Park Cemetery.

Keith Duane Andersen, the son of Donald D. and Theresa (Walther) Andersen was born October 19, 1957, in Sioux City, IA. He graduated from East High School in 1976. Keith went to work for the City of Sioux City as seasonal help.

In 1983, Keith was united in marriage with Julie Bates at St. James Methodist Church. Keith continued to work for the City, now on a full-time basis. He was in the Street Division, and handled street sweeping and plowing snow. Keith retired in 2013.

Keith enjoyed building model ships, including the Titanic. He was a collector of many things and greatly enjoyed cars, especially Mustangs.

Keith is survived by the mother of his children, Julie Young of Merrill, IA; his children, Nicole (Brad) Cook of Bangor, ME, Amy (John) Sierra of Sioux City, Amber Andersen of Sioux Falls, SD, Alissa Andersen of Sioux City, Donald (fiancé: Shyanne Stokely) Andersen of Jefferson, SD; grandchildren, Johnny and Marissa Sierra, Trey Andersen, Aaliyah Thomas, Adrian and Brayden Cota, Ryker Andersen; brothers, Charles (Jo) Andersen and Ronald (Patty) Andersen, all of Sioux City; and many other relatives and friends. He was preceded in death by his parents; his step-father, Jesse Espinoza; his uncle, Sunny; and his dog, Mel.
https://www.christysmith.com/obituaries/Keith-Andersen/#!/Obituary