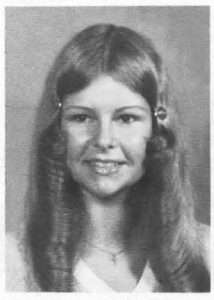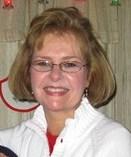 Shari L. (Kay) Dunnington – Age 54
January 16, 1958 – September 4, 2012
Shari L. (Kay) Dunnington of Olathe, KS., formerly of Sioux City, IA. passed away Sept. 4, 2012. Services will be on Sept. 14, at Morningside Lutheran Church, Sioux City, IA. At 11:00 a.m. With Pastor Tom LoVan officiating. A prayer service will be held Sept. 13, from 7 to 9 p.m.. Per her wishes, cremation has taken place. Expressions of sympathy may be directed through McGilley & Frye Funeral Home at www.McGilley-Frye.com.
Shari was born on January 16, 1958, in Omaha, NE. to Alvin and Donna (Green) Kay. She graduated from Sioux City East High School in 1976. She participated in the Raiderettes Drill team and was very proud to be a member. Shari graduated cum laude from Morningside College in 1981 with a bachelor's degree in business and industrial psychology. In 1978 she married Jon Nylen in Sioux City. Two children were born to this union, Kimberly June in 1980 and Jeffrey Allen in 1983. During this time she worked in logistics for several trucking companies, including IBP, Inc.
In 1992 she married Mark Dunnington in Sioux City. They made their home in Olathe, KS. In 1993, she was employed as Transportation manager for Toys R Us in the Kansas City, MO. Area. In 1996 they moved to Frederick, MD. Where she was promoted to manager of a new facility serving the Paramus, NJ. Area.
In 1999 they returned to Olathe, where she became president/partner of a marketing company, TRG, Inc. She continued in that capacity until October 2010, when she became ill.
Survivors include her husband, Mark, of 20 yrs. Two children, Kimberly (Craig) Hart of Pocotello, ID and Jeffrey Nylen of Coralville, IA. Three stepchildren, Lisa (Nate) Heffran, of LaHabra, CA., Britt Anderson of Olathe, KS., Devyn (Anthony) Falcon of Woodland Hills, CA. Three step grandchildren, Gabby Heffran, Eli Anderson and Adalynn Falcon. Her parents, Alvin and Donna Kay of Sioux City, IA. A sister, Sandy (Bob) Schmeckpeper of Sioux City and their children, Alan (Elisha) Schmeckpeper, their son, Nolan, Sara (Justin) Sangwin. A brother, Kevin Kay, of Bronson, IA. Two sisters-in-law, Sherry (Armand) Roepke of Kingsley, IA; Sandy (Roger) Peterson of Sioux City and their families along with several aunts, uncles and cousins.
She was preceded in death by her grandparents, a stillborn brother, Keith LaVern Kay and her father-in-law and mother-in-law, Winfield and Phyllis Dunnington.
Shari loved life and was a very hard worker. She was an enthusiastic cheerleader for her kids, encouraging them every step of the way to finish college. Big Lots was her favorite place to shop.
She was an awesome interior decorator, sometimes known as the wall paper queen. She could turn the simplest knick knacks into an elegant display, using a bit of spray paint if colors weren't right.
The Dunnington and Kay families thank her friends through the years for all of the joy and memories and the Kansas City Hospice who helped provide her with excellent care and comfort. May God bless her memory, she will be missed by all who knew and loved her.
Save