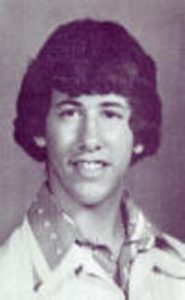 Kevin F. Spence – 48
Kevin Francis Spence of Fort Mills, S.C., formerly of Sioux City, passed way Tuesday, Feb. 13, 2007, at Presbyterian Hospital in Charlotte, N.C. following a two-year battle with cancer.
Memorial services will be 10:45 a.m. Saturday at Holy Spirit Retirement Chapel in Sioux City. Visitation with the family will begin at 6 p.m. today, with a prayer service at 7 p.m., at the chapel. Arrangements in Sioux City are under the direction of Meyer Brothers Colonial Chapel. Arrangements in North Carolina are under the direction of Heritage Funeral Home in Weddington, where condolences may be sent online to www.heritagefuneral.net.
Mr. Spence was born March 5, 1958, in Sioux City, the son of Bryce Spencer and the late Elizabeth (Shakely) Spence. He was a finance manager with the Burns Ford Mercury Dealership.
On Jan. 29, 2005, he married his beloved wife, Gwendolyn Stewart.
He was a member of St. Matthew Catholic Church in Charlotte, N.C. He was a kind and loving man, who will be deeply missed by all who knew him.
Survivors include his wife, Gwendolyn Stewart Spencer; his father, Bryce Everett Spence; and a son, Jerrick Stewart Spence. He is also survived by Michael and Evelyn Spence, Stephen and Holly Spence, Kathleen Ritchie, Richard and Lan Spence, Paul Spence and fiance, Dedra, Anne and Donald Kovacs, Kirk Spence and Stormy and Kevin Poss; and several nieces and nephews.
Please keep Kevin's family in your prayers for comfort and strength through this difficult time.
Save